Welcome to Sun & sun Solutions
Sun and Sun Solutions is highly rated Website Design, APP Development and Social Media Expert Organization based in Raipur(CG).
Sun and Sun Solutions is the another vertical of Sun ad Sun Group. Sun and Sun Group having it valuable presence more than 50 years in Chhattisgarh and almost each and every part of our country India.
Sun and Sun Solutions established in 2016 with in the very short span of time we have done a great number of projects successfully and providing enormous services to our clients.
Our company offers distinctive services such as Website Designing, Web Application Development, App Development and Social Media Marketing. Website Testing, SEO and so on. At Sun and Sun Solutions,our skilled professionals provides high quality web custom solutions at effective costs. We have a wide range of clients in all over Chhattisgarh, and we have connected them with a long haul relationship. We impart a large listing of various projects that are relevant from multiple fields and categories.
We also provide specialized development solutions including School/College Management System, E-commerce development on several platforms. With a strong consultancy power, we are listed at top positions among the various IT Companies in Indore. We are recognized for our excellent quality service, the best teamwork, informative environment and much more facilities. Our qualified professionals work with fully devotion and gives their 100% effort to complete the project successfully. Sun and Sun Solutions is perfect place, at which you get splendid services at reasonable charges with your complete satisfaction.
Our Mission
Our main goal is to satisfy our existing customers and to attract more and more new customers by building and maintaining a reputation in the creative Software industry, as a company that offers cost-effective, high-quality solutions to varied clientele. We have come to recognize that all customers, regardless of industry, are interested in these essentials: being listened to and understood, being shown respect, being kept informed, and in receiving superior value in the form of final product delivered on time at a fair price.
Our Vision
Sun and Sun Solutions was set up with a vision to create and develop World class IT products. Sun and Sun Group Develop such a kind of unit here for one reason: to help all type of businesses succeed. With numbers of customers and years of experience, we know what businesses need to succeed. We're here to help with easy and suitable solutions that can help to grow your business :
Every Website, Window Software, Social Media Page, Online marketing program and e-Commerce solution we start development with an in-depth interview. We want to understand your business. We use this information along with our experience to build you a powerful Business firm.
Our designers and Developer are experts at optimizing for Google, Yahoo!, Bing, Face book and many others. Every website we build comes with marketing. We make sure your business gets found. We have Google certified staff in our team.
If you already have a website or software we can help you too. There are a thousand of places you need to market your business online. We put you in all of them quickly and cost effectively.
We understand how important it is to keep your website, Software and social media pages fresh. Just give us a call. We're always here to make a change.
Certification
We are certified from
Confederation of Indian Industry (CII)
The Confederation of Indian Industry (CII) works to create and sustain an environment conducive to the development of India, partnering industry, Government, and civil society, through advisory and consultative processes.
National Association of Software and Services Companies (NASSCOM)
The National Association of Software and Services Companies is a trade association of Indian Information Technology (IT) and Business Process Outsourcing (BPO) industry.
Sun & Sun Group remains determined to achieving leadership in fields that we enter into and be known as a premier business group committed to grow with changing face of time.
Our philosophy is – to attain and establish market leadership by bringing in products that meet real customer needs & self-reliance and to create an organizational culture based on trust, team effort, innovation and creativity.
We have faith in our mission, values, ethics and very hard work to attain higher productivity, diversification and growth in areas beneficial to all.
Sun & Sun Group believes in a professionally managed responsive organization supported by an experienced team of qualified finance and technical executives.
Our Other Units
Meet Our All Units
Sun & Sun Group
Sun & Sun Jewellers
Sun & Sun Inframetric Pvt. Ltd.
Shri Sharma Ayurvedic Pharmacy
Sun & Sun Jewellers Pvt. Ltd. Kolkata
Sun & Sun Cold & Trade Pvt. Ltd.
Sun & Sun Cattle Feed Pvt. Ltd.
Mintu International Public School
Sun & Sun Solutions
Sandeep Cold Storage
Ajay Dewangan
Senior PHP Developer
Ankush Mishra
Senior Flutter Developer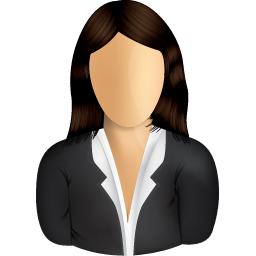 Chanchal Singh
PHP Developer
Khemchand Tandi
Graphics Designer